Our surgery is located in the heart of Munich, between Stachus (Karlsplatz) and Sendlinger Tor. The surgery is a joint practice with Dr. med. Dr. med. dent. Erhard Lazik and all facilities described here are administrated and utilized jointly. Public transport is excellent with U-Bahn (subway) and S-Bahn (suburban trains), and Hauptbahnhof (central station) nearby. The airport Erding can be reached in 40 minutes. University clinics are in close proximity.
Our video will give you an impression of our surgery.
Treatment Rooms
The surgery comprises two treatment rooms and three outpatient operating rooms which are equipped with anesthesia facilities. After extensive procedures you can recuperate in the friendly atmosphere of the recovery room.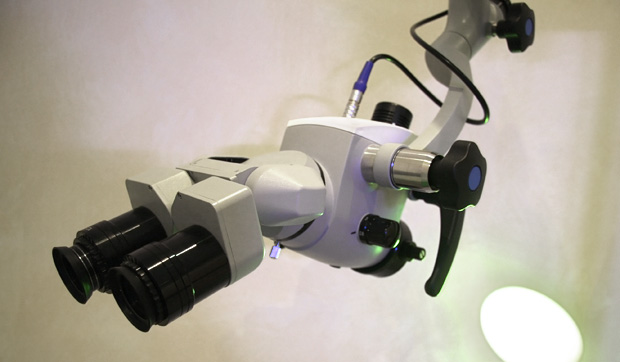 Technical Facilities
X-ray equipment and a dental lab are also available to save our patients the inconvenience of having to go elsewhere. Click here to find out more about our technical facilities.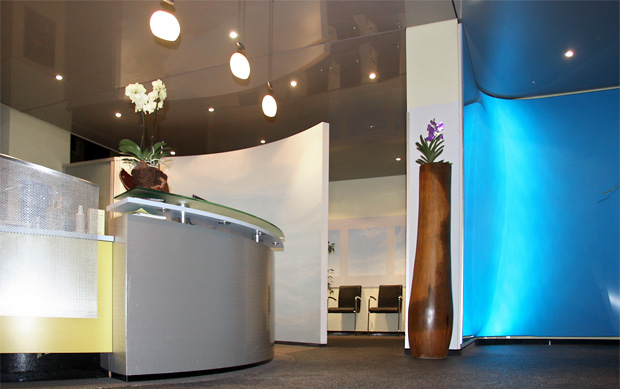 Reception
An open-plan reception with waiting area and a private lounge will make your visit as comfortable as possible.
Accommodation Options
If you don't live in Munich, we would be pleased to arrange for your accommodation in Munich. There are numerous accommodation options close to the surgery, ranging from upper mid-range hotels to the Königshof.