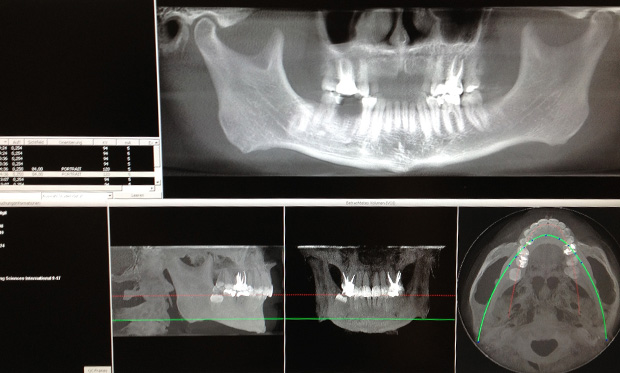 3D Radiography
We specialize in dental implantology and thus operations are planned with the help of three-dimensional x-rays . This planning guarantees the highest possible safety and saves patients significant inconvenience.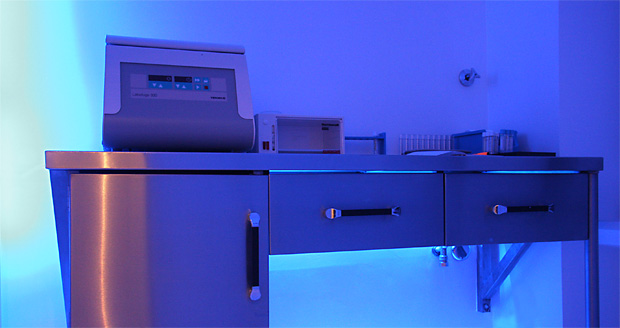 Biotechnological Lab
We are one of few surgeries in Germany that can use patients' own proteins, which are harvested in our own biotechnological lab and are used for wound healing. These are also very useful for operations involving bone augmentation and procedures for gingival atrophy.
Dental Lab
In our in-house dental lab, we are able to make small adjustments to existing dentures immediately if necessary.
Of particular interest: As a special service we are offer, in cooperation with your family dentist, very comfortable temporary prostheses during the healing time for implant treatments.
Treatment Rooms
Altogether, the surgery clinic Dr. Dr. Gath and Dr. Dr. Lazik offers
2 treatment facilities, 2 outpatient operating rooms, and a treatment room with anesthesia facilities.